Legal experts: house prices after Brexit
Topics
Legal experts from various ESPC solicitor estate agents offer free legal advice to buyers and sellers at our Property Information Centre every day – we asked them what questions they are most frequently asked for our new Legal Experts article series. The first part of the series looks at commonly asked questions about making an offer on a house or flat. 
In the second part of our legal experts series, we take a look at the question of how Brexit will impact the property market. Concern that house prices will fall after Brexit is a key concern for buyers and sellers, and the announcement that the EU has extended the deadline up until 31st October suggests that the uncertainty surrounding this topic is set to continue.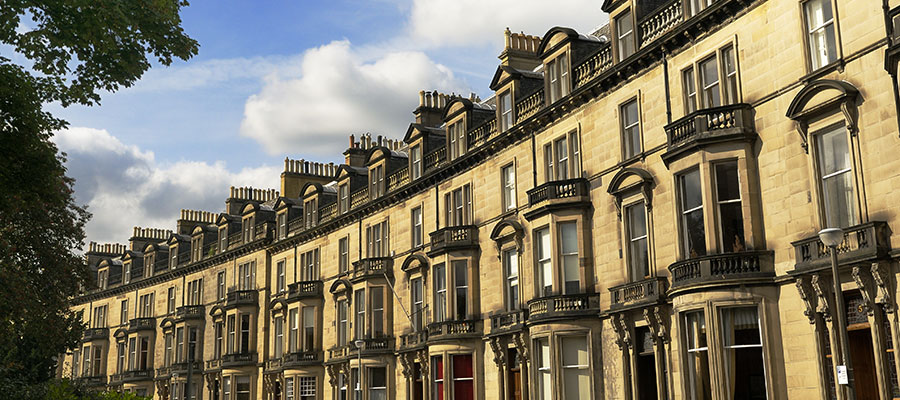 How will Brexit impact the property market?
Several of our legal experts noted that in the recent months, people have been asking a lot about the impact of Brexit on the property market. Ross Matthew from Gillespie Macandrew said that the question he is most frequently asked is: "What's going to happen with Brexit, and how is this going to affect the property market?"
Kenneth Cameron from Fraser Brookes and Elaine Del Valle from BTO Solicitors both agreed that it was a key concern for prospective buyers and sellers.
As most people will be aware, there is no straightforward answer to this question. However, our legal experts do have some advice and things to be aware of for those interested in buying or selling a property while the Brexit process is ongoing.
Possible short-term fall in house prices
The uncertainty surrounding Brexit is not ideal for the UK economy, and this may deter buyers. This could result in less demand for property, which may, in turn, result in a drop in house prices.
Elaine Del Valle from BTO Solicitors said: "As is always the case when there is economic uncertainty, the value of any property may well decrease in the short term.
"The prospective purchaser should keep in mind that if they pay 'top dollar' in a buoyant market, they may find themselves temporarily in a position of negative equity but this usually balances out within a two–five year period (although with Brexit we are in 'new territory')."
Stable property market
Despite the possibility of a fall in house prices, so far, there does not appear to be much evidence of Brexit significantly impacting buyer demand or seller confidence in east central Scotland, which remains relatively strong.
Ross Matthew from Gillespie Macandrew said: "Naturally, homebuyers and sellers are keeping a close eye on Brexit and how this might affect property prices and availability of mortgages. It is therefore difficult to provide any concrete advice, however the Edinburgh property market remains buoyant despite this uncertainty."
During the first quarter of 2019, in Edinburgh, the Lothians and Fife, average selling prices rose by 3.4% compared to last year while the number of homes coming to market increased by 10.5%. 
The wider Scottish property market also remains relatively stable, with Registers of Scotland data revealing a year-on-year increase in sales volume and average selling price in the last quarter of 2018.
Buy in established areas
For those concerned about buying a property in case prices drop after Brexit, Kenneth Cameron from Fraser Brooks recommends buying in established areas. Areas such as Edinburgh are in high demand and likely to be relatively stable in comparison to other places.
The Edinburgh and east central Scotland property market has proved to be remarkably resilient in the past, and it is therefore quite possible the local property market will not suffer any significant, long-term impacts as a result of Brexit.
House Price Reports
If you are interested in the impact of Brexit on the property market, make sure to read the ESPC House Price Reports. Released at the start of the month, they reveal the average selling price of properties in different areas, as well as other useful statistics, including time to sell and the average percentage of Home Report valuation achieved.
Find out more
Our legal experts offer free advice at our Edinburgh Property Information Centre – if you have any questions about buying, selling or renting out a property, make sure to pop in.
With their excellent property market knowledge, ESPC solicitor estate agents are able to offer expert advice to make the home buying and selling processes as easy as possible. If you're looking to buy or sell a house or flat, find an ESPC agent today.
We host a number of free events at our Information Centre, covering topics from advice for first time buyers to entering the buy-to-let market. 
To be the first to hear about our House Price Reports, sign up to our email newsletter and follow us on Facebook and Twitter.