ESPC attends Scottish Business Awards
Topics
Scottish Business Awards 2014
ESPC attended the Scottish Business Awards last night; here is a wee peek into what happened...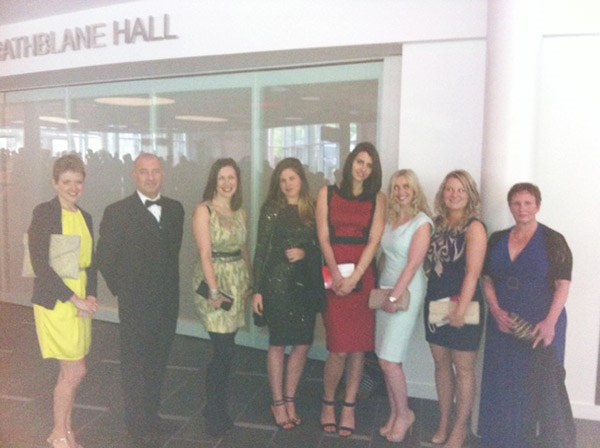 Marketing & PR Strategy of the Year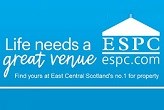 ESPC initially entered the Scottish Business Awards and our submission for Marketing & PR Strategy of the Year was accepted! We were ecstatic and booked a table for the marketing team and a few other members of staff to attend the evening.
ESPC was up again a few big names such as Ian Macleod Distillers and the CAN Group but it was the Leith Agency that took the award in the end. Congratulations to them and all the award winners from the night!
ESPC entered the award for Marketing & PR Strategy of the Year for our Life needs a great venue campaign over 2013/2014. Lisa Venter had this to say about the success of the campaign:
"In the 15 weeks since the 'Life needs a great venue' campaign was launched there have been several indicators of growth and success. The number of new instructions listed through ESPC has risen by 18.6% annually. Associated revenue from these instructions has risen by 35.3% annually.
Evidence has shown that we have not only won more website visitors but have also given them a good experience. Total visits to espc.com have risen by 29.9% annually, unique visitors to espc.com have risen by 16.8% annually (Source: Google Analytics) while the average number of views received by a property on espc.com has risen from 141 per week last year to 231 per week this year resulting in an increase of 64.4%.
That's not all though, our member firms have also benefited from the campaign. Using our call whisper system we have deducted that the number of call whisper leads generated for member firms has risen by a whopping 25.6% annually.
We may not have won the award last night but we most certainly have showed that we are still No. 1 for property in East Central Scotland. We'll be doing great things this year so at next years' awards, watch this space!"

An entertaining evening
The Scottish Business Awards not only featured a Q&A with Richard Branson but also a thoroughly entertaining evening with Michael McIntyre. The MC kept everyone in hysterics and the evening flowed wonderfully between eating, drinking and the awards ceremony.
Paul Hilton, ESPC Sales & Marketing Director, attended the evening along with the marketing team and two staff winners Fiona and Claire from the Customer Services division of the company. He had this to say about the event:
"The entire evening was a great success and the pride we're feeling of even having been shortlisted is really a testament of that.
We're always trying to break new ground - whether it is in sectors of technology, marketing or customer service -and we'll be entering the awards again next year to show off all our hard work.
ESPC prides itself on being a Scottish business and to be surrounded by leaders in the business sector, it was really inspiring to show how we are global contenders; Sir Richard Branson emphasised this in his Q & A at the awards with his own examples of aiming high with a can do attitude."
To find out more about what ESPC is up to, follow ESPC on Twitter or find ESPC on Facebook.