If you are looking to gain maximum exposure for your high value property in Edinburgh and east central Scotland, all you need is ESPC!
Market your property
ESPC's strong local presence, established reputation and unrivalled marketing helps you gain maximum exposure for your high end property. ESPC solicitor estate agents account for £1.5 billion of sales per annum, dealing with over 10,000 properties a year and commanding nearly 90 per cent of the residential market in Edinburgh alone.
If you are thinking of selling your property, our network of around 140 solicitor estate agents mean that whatever your requirements, there will be a solicitor who can meet your needs. In addition to our regular marketing, which includes access to our sophisticated database of over 78,000 clients, Premier clients have the opportunity to feature in our bi-annual Premier Living magazine.
Premier Living magazine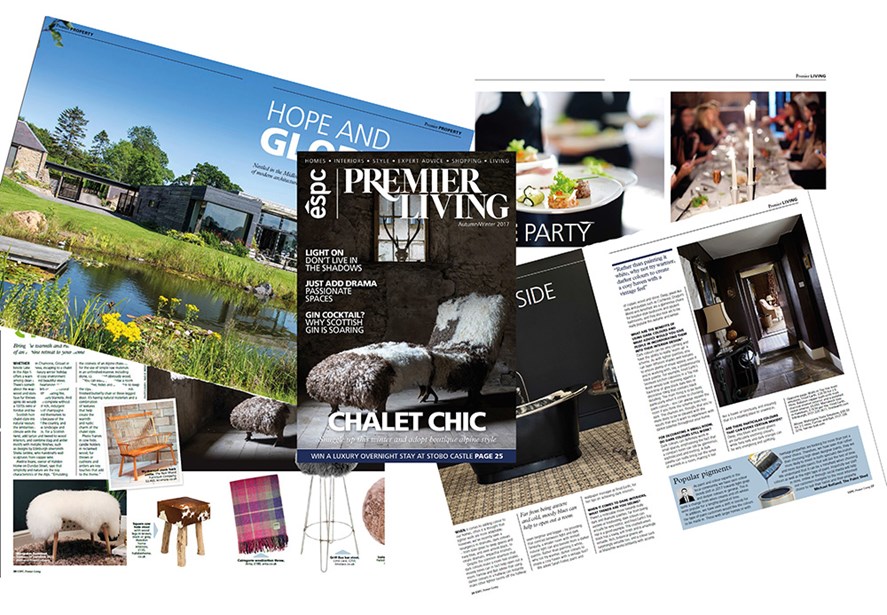 Premier Living magazine is our bi-annual lifestyle and property magazine which focuses on some of the most luxurious properties on offer in east central Scotland along with interior design tips, food and travel.
In the latest autumn and winter 2017 edition, we take you through some of the hotest new trends, including choosing dark and dramatic paint colours and recreating the chic boutique chalet style in your interiors. Also in this issue, we explore some of the new Edinburgh gins, with tasty cocktails to try mixing in the comfort of your own home. We also speak with Barry Bryson, owner of Cater Edinburgh, about hiring a chef for a full-service dinner party in your home
Please contact us if you'd like to order a copy or if you'd like any previous issues.