Win £3,000 for your first home!
Topics
We understand how difficult it can be to buy your first home, which is why each year we give away thousands of pounds to first time buyers to help them on their home buying journey. Take a look at some of our winners so far!
Our first winner – Aimee Lawrie
Aimee Lawrie was our first prize draw winner back in the summer of 2017. At the time of winning, the support worker and nurse told us how challenging it was for her and her partner to save a deposit, particularly with other costs such as rent to pay.
The prize money she won helped her raise the deposit she needed to get a home for her and her family in Portobello. When we caught up with her after she moved in to her home, she said that the money she won "made a difference" and that it gave her and her partner the motivation they needed to buy a home.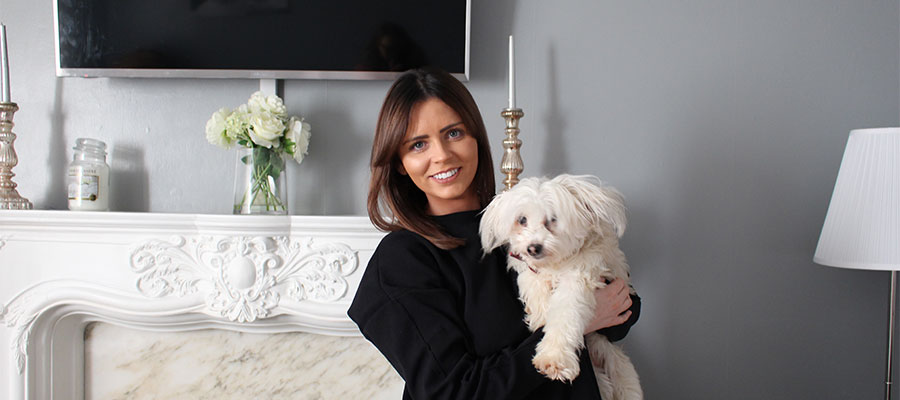 Our second winner – Calvin Atkinson
Calvin Atkinson was our second winner, claiming his prize in October 2017. He had put all his savings and spare money towards a deposit for his first home: "I stayed with my mum and dad for 18 months, so pretty much every spare penny went towards the deposit, and then the prize money got me over the finish line."
Calvin moved into a house in Broxburn in the summer with his two children, aged six and two. When asked how it feels to finally be a homeowner, he said: "It feels brilliant. It's something that's been on my mind for years and I can't afford to rent, so owning my own house is a great feeling."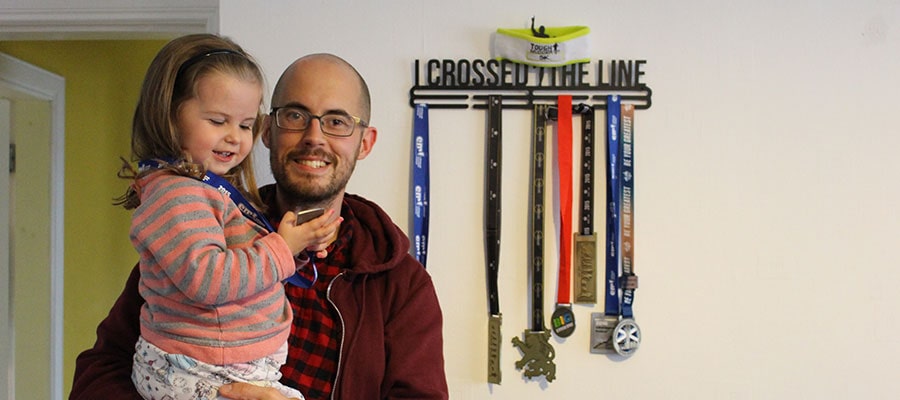 Our third winner – James Sinclair
Our third first time buyers' prize draw ran in early 2018, and the lucky winner was James Sinclair. After his partner spotted the competition on Facebook just a few days before the closing date, James decided to enter. He confessed he was "just speechless" when he found out he had won. James had been saving up to buy a property in East Lothian, and the prize money helped him to secure his first home in Musselburgh later that year!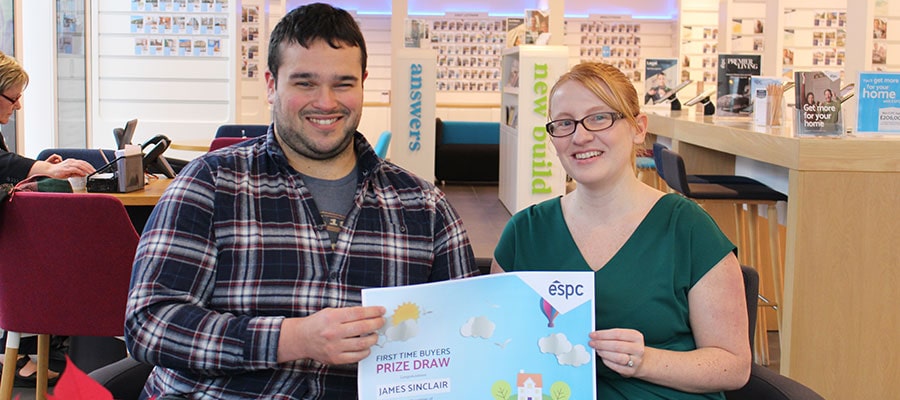 Our fourth winner - Louise O'Hara-Bathgate
We announced our first time buyer prize draw winner, Louise O'Hara-Bathgate, in July 2018. Louise is looking to buy a flat in Leith with her husband and was absolutely delighted to find out she had won. She commented: "We're struggling to find somewhere so this could really help." She added that buying a house or flat within the year would be "a dream come true".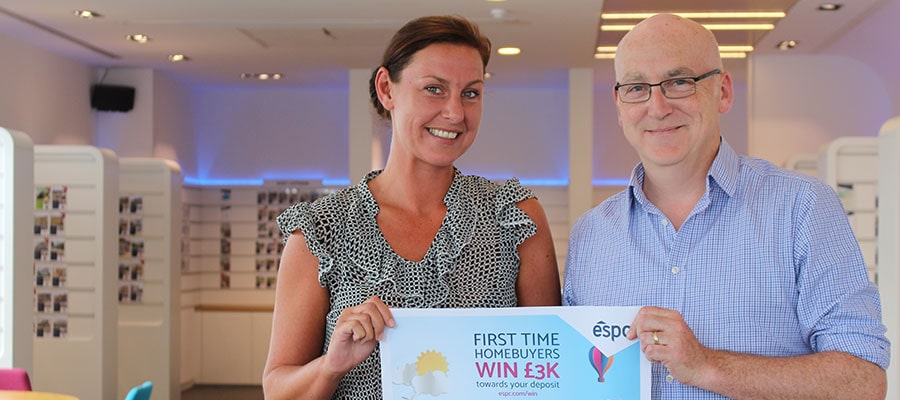 Our fifth winner - Karen Robb
Our fifth lucky first time buyer winner was Karen Robb, who is originally from Alness, north of Inverness. Having moved to Edinburgh 13 years ago, she was keen to purchase her own home in the city. However, Karen said she thought "it was probably out of my reach, being a single person and with property prices in Edinburgh rising so much". That all changed when she spoke to a mortgage adviser for advice on buying her first home. "I was quite surprised because she said the mortgage I could get was higher than what I had thought based on my salary. That's when I realised I could plan and save with an achievable goal in mind". Karen has gone on to buy her first home in Balgreen.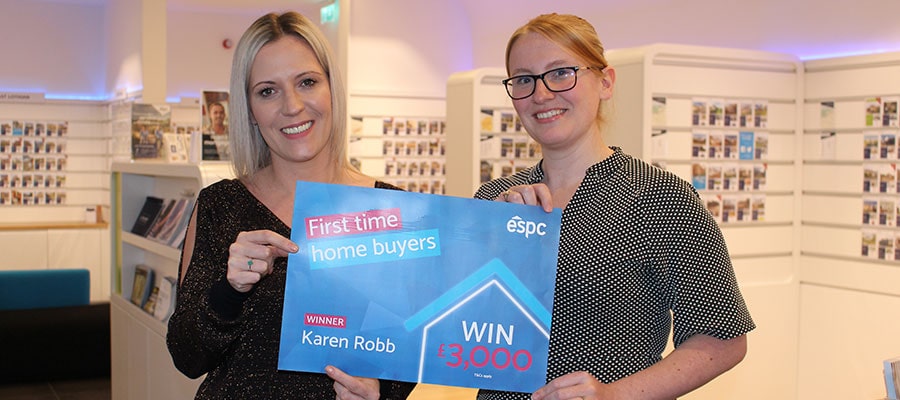 Our sixth winner - Craig Yeats 
Our sixth first time buyers prize draw ran in summer 2019, where Craig Yeats was our lucky winner! Craig discovered the prize draw on Facebook and was very surprised when he won. Craig is an industrial abseiler and said saving up to buy his first home was difficult because he works "contract to contract so you're constantly hoping you've got another one afterwards. It's not guaranteed constant money. It varies month to month, which makes it difficult to save." Craig has since purchased a flat in East Craigs, and said he is "eternally grateful to ESPC for getting me to this position".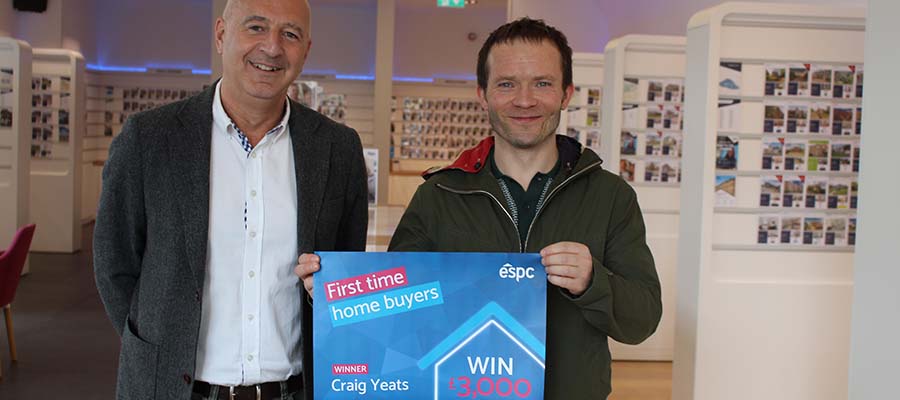 Our seventh winner - Sean Henderson 
Our seventh and most recent winner Sean said he "was over the moon! I don't win much – I don't win anything. To find out we'd won was fantastic, as it gives us extra funds so we can spend more on the house." He admitted that the biggest challenge of buying his first home was "definitely the saving" and his advice to those looking to buy in the future would be to "open an ISA as soon as possible". Sean is now settled in his new home in Sighthill with his family.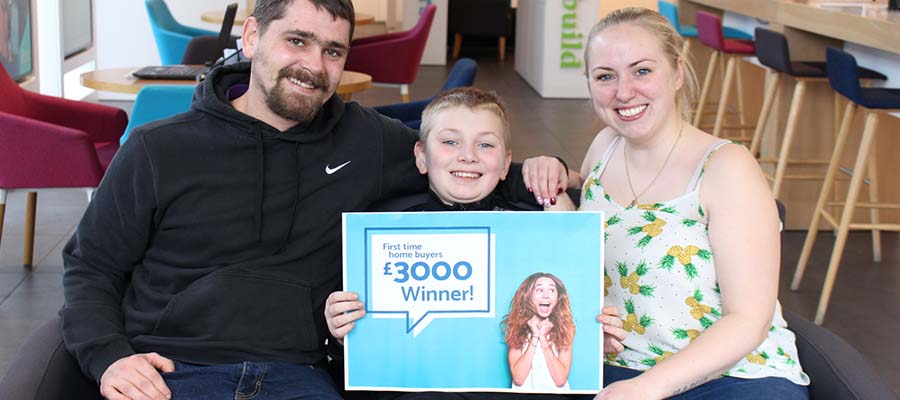 Keep an eye on our Facebook page for future first time buyer initiatives and prize draws! 
You might also be interested in...