We're hiring in our ESPC Edinburgh Showroom
Topics
ESPC Customer Service Adviser role now open for applications
ESPC is No.1 for property in East Central Scotland but we also think that it is the No1. place to work at too! We now have a vacancy for a full-time Customer Service Adviser in our Edinburgh Showroom. Here are all the details...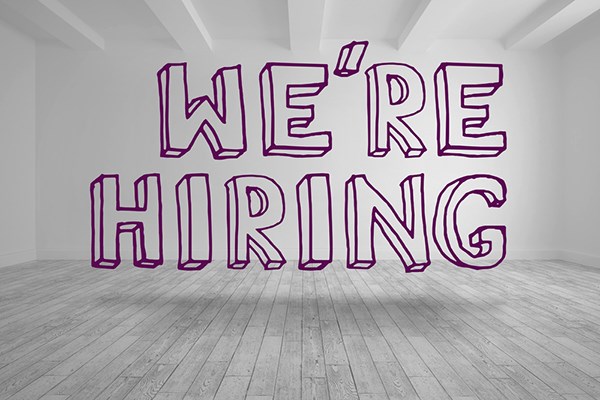 The role
ESPC is known for providing our customers with exceptional customer service with a friendly smile and we are looking for a Full Time Customer Service Adviser to join the team.
Our Customer Service Advisers are our in-store brand ambassadors, and with an in-depth knowledge of Edinburgh and East Central Scotland you will be able to provide our customers with the help and support that they need and have come to expect from ESPC.
You will be based in our Edinburgh Showroom and using your local knowledge, coupled with your knowledge of our services, you will help customers find what's right for them.
In the future you could take the customer beyond the walls of the showroom with the use of our technology, guiding customers through our many channels.
The successful candidate will put an emphasis on ensuring customers receive a first rate experience, whether it's a run of the mill query or using your judgement to put the customer in contact with the correct colleague.
The ideal candidate
The ideal candidate for this vacancy will have the following traits and skills:
Be approachable

Be knowledgeable and helpful

Have a commitment to excellence

Have the energy and positive outlook to be at your best all day

Have an ability to put the customers' needs at the centre of your day

Need a proven experience of customer service (ideally in a property sales environment)

Have interpersonal skills and initiative to quickly resolve any customer queries that come up

Be comfortable meeting sales targets
Some other details candidates should know before applying are:
Hours: 37.5 hours per week, Monday to Friday (and sometimes at the weekend).

Flexibility is a must.
How to apply
Please submit CV's and covering letter by:
e-mail to:

hr@espc.com

Post to:

FTO HR department, ESPC (UK) LTD, 90a George Street, Edinburgh, EH2 3DF
Closing date for applications – Friday 18th April 2014