The Wedgwood, Edinburgh
Topics
Lisa Venter, Editor for the ESPC Paper, recently paid a visit to Paul Wedgwood's restaurant in Edinburgh and tantalises us with a look back to her meal. Here is what she had to say about The Wedgwood in Edinburgh.
As a proud, fourth generation African expatriate I have tasted every type of food imaginable but Scottish heritage ingredients have proved to be by far the most tantalising to my palette. I've tried pub grub, highland hotel dinners, street food and the Sunday roast with everything including the haggis and loved it all. That's why eating at The Wedgewood on Edinburgh's Royal Mile was one of the most amazing taste experiences of my life.
Rustic Scottish flavours with beautiful presentation
The Wedgewood chefs create dishes that play host to rustic Scottish flavours, presented beautifully in an artistic manner making every bite a nostalgic journey through the land that has become home to me. Anyone who dines at the restaurant will agree that the whole experience is rather spectacular. The unassuming venue tends to underprepare you for the wave of culinary delights that will sweep over you during one of the best meals you could imagine.
Our visit
I was lucky enough to go to The Wedgewood on a bustling Thursday evening. Warmly lit and cosy, the restaurant staff greeted my colleague Jaime and I as if we were royalty – as they did everyone that came in after u s- and we were treated as such for the duration of our visit. I had a scallop and korma sauce starter which played nicely on the finesse of Scottish cuisine along with the Scot's love for a good Indian curry. I loved that every bite melted in my mouth and the main meal of halibut and risotto didn't disappoint.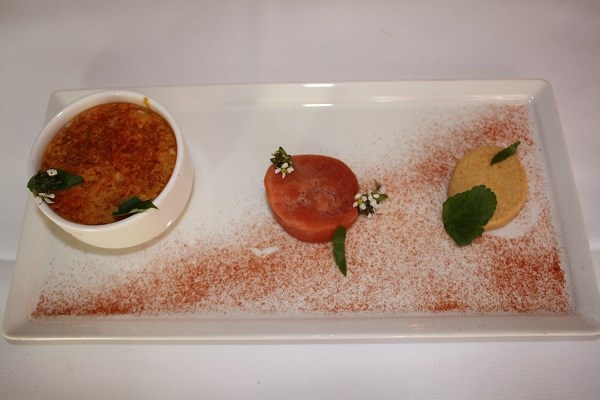 My colleague Jaime had this to say about her meal:
"I was determined to try something new so for starters I decided to go with the lobster thermidor crème brulee which was served with a Bloody Mary sorbet and parmesan shortbread. The presentation was fantastic and looked more like a desert than a starter, and although I wasn't sure about the bloody mary sorbet, when I ate it with the lobster and a bit of the shortbread, all the flavours came together and it was delicious. I had a beef fillet for my main course which was cooked perfectly and literally melted in my mouth. This was followed by the very sticky toffee pudding which as promised, was very sticky but very moreish. The whole meal was fantastic and beautifully presented, the restaurant had a great relaxed atmosphere and the staff were very friendly, I will defiantly be coming here again."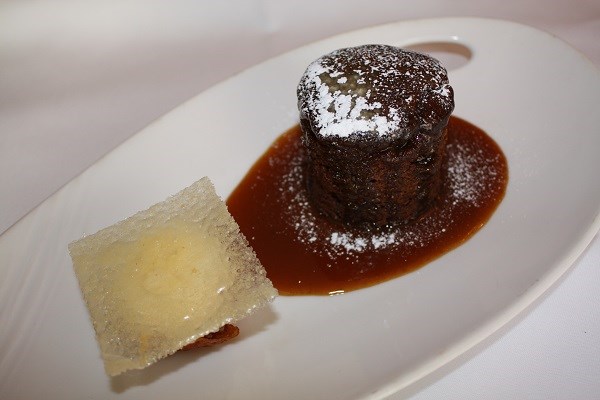 High praise
I think it is safe to say that we would both highly recommend The Wedgwood as you will get a Michelin star style experience right in the heart of Edinburgh. The whole meal will provide a series of talking points throughout so going with a small group of friends or a partner will be ideal for this setting.
Find out more by visiting www.wedgwoodtherestaurant.co.uk or making a booking by calling 0131 558 8737. It is highly recommended that you make a booking well in advance to save disappointment.