Top tips for selling your home when you have kids
Topics
Selling a property can be a stressful time for any homeowner. If you decide to brave the road of selling your home when you have kids, here are my top tips to reduce the insanity and keep your little ones happy.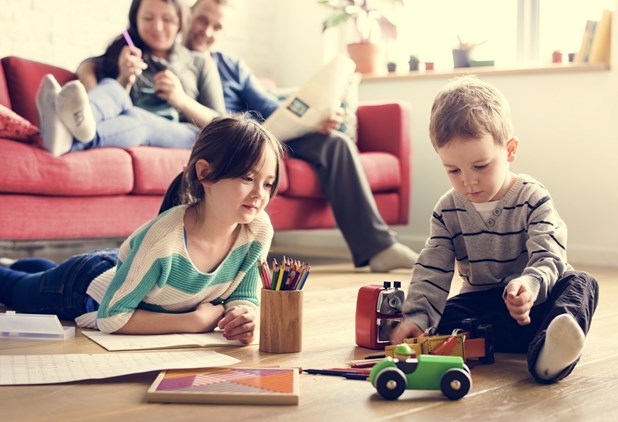 De-clutter: Prior to marketing your property for sale, spend time going through each room and decide what needs to go. Now is the time to get rid of older toys and clothes you and the kids no longer wear.
De-personalise: During the sale process, it is important that you make your home look a little less 'personal'. It is important that buyers don't get distracted and can easily picture what it may look like if this was THEIR family home. Put away any of the kids' artwork, magnets, and other personalised items.
Neutralise the décor: While the décor in your kids' bedrooms may be charming to you and other buyers who have kids, chances are there could be buyers who may use the rooms differently. Tone down any bright-coloured walls and paint in a more neutral colour scheme - switching out any specific decorative items, like themed curtains or posters. Keeping the walls pink or the room 'Superman' themed may leave buyers feeling like they have to factor into their purchase budget costly redecoration works and they may decide to pass on your property.
Storage: Pack away anything you won't need for the next couple of months. You can store items in the garage or attic, but be sure to keep this area organised and tidy. You don't want to fill it so full that people can't walk into the garage or see how large the attic is. Alternatively, consider hiring a storage unit.
Clean: You never get a second chance to make a first impression and as an added boost to your home's selling potential, carry out a deep clean throughout. It may seem obvious, but you may miss the sticky fingerprints on windows and hidden crayon marks on the wall. Hire a carpet cleaner to brighten up the carpets - if the buyers don't notice, you definitely will!
Carry out repairs: Buyers want to feel confident that the home they are buying has been taken care of over the years. Carry out those repairs to the walls, doors and woodwork. Replace the flooring and chipped skirting boards, as each of these repairs will speak to the care and maintenance of your home.
Arrange viewings: One of the more difficult things about selling with children is having the house ready for viewings and working around everyone's busy schedule. Agree set days and times for viewings to take place with your selling agent. Kepp in mind that late evening appointments may be difficult due to mealtimes, bath times and bed times, as you don't want to restrict showing interested buyers the whole house because the kids are asleep in their rooms.
Keep storage baskets handy: Buy storage baskets to keep in each room and use for packing away small toys and stuffed animals quickly before a viewing. Even though you have de-cluttered and put toys away in storage, there will be toys that your kids play with regularly and storage will be a big help.
Occupy the kids: We all know how difficult it is to prepare your home for viewings when the kids are making a mess faster than you can clean! Purchase special toys, activity books and games that are only brought out while you are getting the house ready for a viewing and give them a space which can be the last section tidied. Even better, enlist granny and grandad to look after them and get the kids out of the house!
Have the kids help clean up: This will be a bit harder with young ones, but older kids can definitely help keep the house and their rooms tidy. Rewards can work wonders. Set up a system that every time your child does something to help, they receive a reward. This could be when they tidy their toys away or when they're quiet and well-behaved during the viewing.