Top five tips for selling your home with pets
Topics
Tzana Webster, property valuer and senior sales negotiator VMH Solicitors offers advice on what to do if you have pets at home.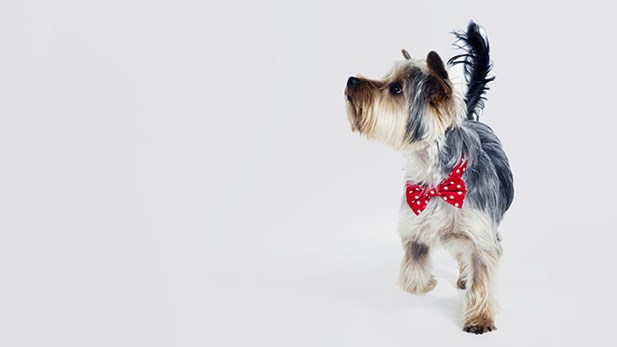 Let's be honest, selling a property can be stressful at the best of times and take a serious amount of preparation and planning.  And if you own a pet, this brings with it a whole new level of planning needed to ensure that you are doing all that you can to maximise your property's selling potential and generate competitive interest.
At VMH Solicitors, we love pets - especially dogs!  But, we also love helping our clients achieve successful sales.  If you are a pet owner, before you list your home for sale, make sure you check out our top five tips.
Give your home a deep clean
This should be first on your list of things to do before marketing your property for sale even if you don't own a pet.  However, as a pet owner, it becomes even more important to make sure you don't scare away any prospective purchasers with some less than desirable pet odors and smells.
Repair damage caused by your pet
Most pets are well-behaved and this may not apply to you as a pet owner. However, some pets make it a habit to destroy our homes.  If your furry friend has damaged your home, make sure you fix it.  The most common areas that pets damage are the flooring and the doors, but also consider the trim work around the doors and the flooring as well as your furniture.  These areas can really stick-out and be off-putting to prospective purchasers.  Remember, you never get a second chance to make a good first impression.
Remove any evidence of pets
Before marketing your property for sale, you should de-clutter and tidy up in preparation for the photo-shoot and for all viewings. This task is especially important with pet owners who are looking to sell. Be sure to remove any evidence of your pet, such as their food and water bowls, beds, blankets, toys, litter boxes and cages, as some people could be allergic to animals or – as hard as it is to believe – are just not animal-lovers.  Any item that suggests there is a pet living in the property should be hidden away for the photo-shoot and for all viewings.
Relocate your pet
This is likely the trickiest of all.  Just because you love your dog or cat does not always mean that the potential buyer is a dog or cat enthusiast.  Some viewers are highly allergic to animals and the thought of having to replace carpets after they move in to get rid of the pet hair might be a costly factor that they had not really considered. We would recommend that pet owners look to have their close family and friends look after your pets for any of your viewings.  This will also help to minimise any stress caused to your pet with viewers coming in and out of your home.
Be available for viewings
The only way we can sell your property is to get viewers through the door.  Do not restrict viewings on your property because of your pet.  Be available to show prospective purchasers your home.  If you have the home smelling great and looking tidy, the rest will fall into place!
For more expert advice, visit espc.com/news