Amy walker, Senior Marketing Executive at ESPC, finds out more about our very own ESPC Paper Editor, Lisa Venter.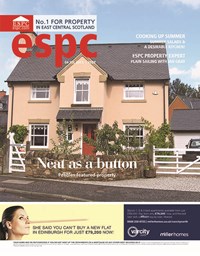 It was a year ago our current editor of The ESPC Paper joined the team.
Lisa, originally from 'all over' Africa, joined ESPC ahead of the revamp of the Paper in October last year.
It has been an eventful year for Lisa - not only did she manage the launch of one of ESPC's main marketing channels within months of arriving; she also got married and moved house within that same time.
A year on we get to know Lisa a bit better and find out how she's found her time at ESPC so far.
So Lisa, how are you finding married life?
It's amazing. I come home every day to a cooked meal and a happy husband. Having just moved here before our wedding in February, Willem is waiting to start a new job at the end of July so he has loads of time to spoil me at the moment!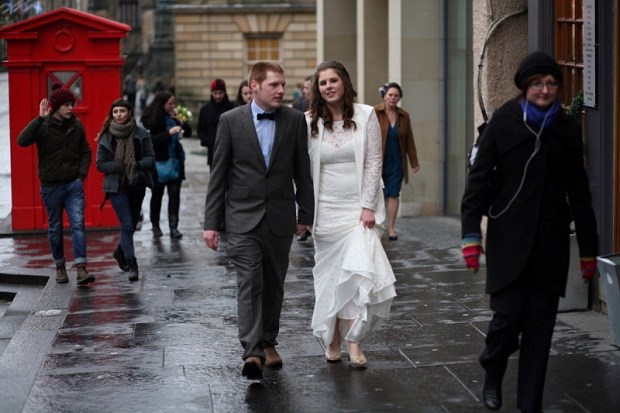 Tell us a little about your editorial background before life at ESPC?
I studied Journalism and Media studies at Rhodes University in South Africa and then moved to Scotland where my parents lived. While I was studying in South Africa I started the first Newspaper for the Blind for the country in my university town and that was probably my first experience working in an editorial role. I have since lectured in social media and worked within media agencies before making the move to the in-house marketing department at ESPC.
What are the main changes which you have made to the publication?
I worked with the talented Lorraine Moodie (Graphic Designer for ESPC)  on this project and change was key. We changed the look and feel but retained the high brand presence that The Paper had in the house hunting and selling community.  Our research told us people would like to see more photos of properties so we added more images in the listings section and included additional property features to showcase those properties which are a little bit special! We also were looking to personalise the paper a little more so that our readers could get to know ESPC a bit better.
How does this benefit your readers?
I think that looking for the perfect home is such a personal thing and I wanted that to reflect in the new Paper. I like to think that the new paper is more than just a classified listing now and rather an experience. Readers can look at beautiful properties, get great ideas for interior décor or gardening, get expert advice from our Money Management and ESPC property experts and all in one place!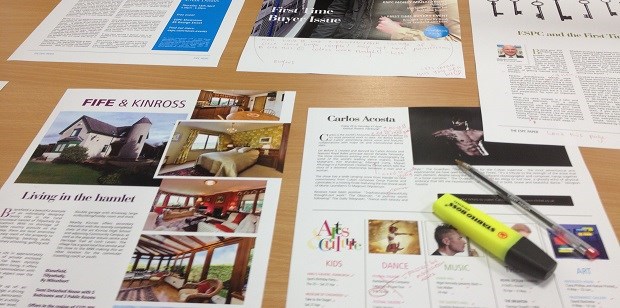 What tips would you give sellers to make their property stand out in the paper?
Make sure to get great photographs taken of your property! It may seem like an expense where you can cut corners but I always choose featured properties based on a high level of photography as well as a good choice of shots and of course, the exterior shot set on a blue summer's day rather than a dry and overcast one!
You've moved house yourself recently – what make your house a home to you?
Little personal touches make a house a home to me.  I have a problem with collecting vintage crockery! Until we got married, I had all my crockery packed away because of a lack of storage. Then we got the perfect wedding gift, a simple book shelf which took Willem about a day and 900 nails to put together! We packed it with a combination of Willem's book collection and my crockery collection, making it a show piece in the living room. It really made the flat feel like home.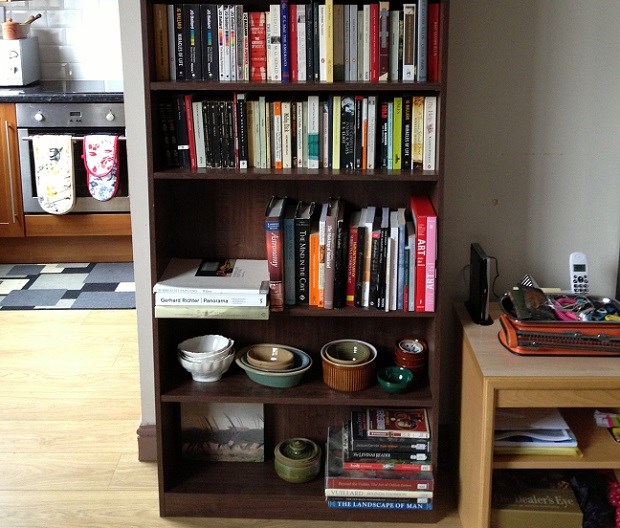 If you would like to get in touch with Lisa with any comments about the Paper or suggestions for an article you would like to see featured, just get in touch by emailing lisa.venter@espc.com