Police walking the boards
Topics
The following extract is taken from a newsletter issued by Lothian & Borders Police to local businesses on community safety during the Edinburgh Festival.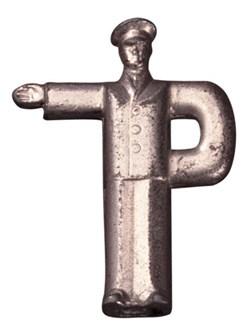 We decided to republish this as it captures one of the great elements of the Edinburgh Fringe - how the performances mix with everyday life.
On Monday 6th August a police officer was on foot patrol within the High Street on duty to prevent crime and reassure the public. Whilst they were walking around their attention was drawn to shouting coming from one of the stages.
Exactly what happened
The police officer observed a young male who was dressed in a "shell suit" and baseball cap jump onto the stage and began shouting abuse and using threatening behaviour. This was directed at another male who was dressed in religious clothing and was performing on the stage.
The young male dressed in the shell suit and baseball cap then appeared to "punch" the male in religious clothing once, before jumping off the stage and attempt to run away.
On seeing this, the police officer immediately grabbed hold of him, preventing him from going any further. He seemed very surprised to see the officer.
The officer then noted other persons, including the male who had just been assaulted gather around her.
She radioed for her colleague to join her and then asked the male in the shell suit exactly what was going on? To her horror he replied, "I am part of the festival, this is my show".
To her further horror she realised that it was true! Unfortunately the ground did not open up and swallow her.
However the crowd that had been watching the show began clapping and taking photos!!!! The officer then momentarily joined in with the joke before making good her escape.
Tell us what you think about this funny festival story by Tweeting us @espc or writing on our ESPC Facebook timeline.
Have you had a chance to browse through our ESPC property section or look at our area overviews?