Paul Wedgwood - My Edinburgh
Topics
Paul Wedgwood shares his love for the vibrant Scottish Capital
Paul Wedgwood started his career in the Lake District working in a variety of establishments from pubs and leisure parks to fine dining Michelin starred restaurants. A passionate and ambitious chef, Paul's long term goal was always to open a fine dining restaurant in which he would combine his experiences to be able to offer fine dining in informal surroundings with excellent service. On a visit to Edinburgh, Paul and his partner Lisa's dreams started to become realised when they found the venue for Wedgwood the Restaurant.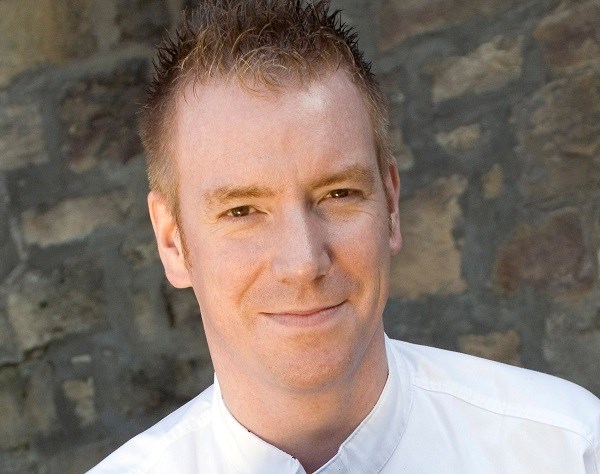 Living in Edinburgh
I really enjoy living in Edinburgh. I have only recently moved from a flat to a house and I really thought I would miss the "penthouse" lifestyle but this was the best move I have ever made. I live on the edge of Leith and Trinity in a modern four bedroom property. We have converted one of the bedrooms into a home gym and one into an office. The property had a utility room which I have now turned into a development kitchen so I can create new dishes for the restaurant menu. Before we moved in we removed most of the non-load bearing walls of the ground floor creating an open plan lounge kitchen diner.
Out and About
I really enjoy cycling and running so use of the old railway paths are fantastic, I love the open spaces of places like Victoria Park, I am minutes away from picturesque harbour of Newhaven and a short walk from the amazing restaurants in Leith. Edinburgh is really special as it has all the facilities of any large city yet has a village feel to it of community and friendliness.
Eating and Drinking
My recommendation for a pint after work has to be Whiski on the Royal Mile - just up the road from Wedgwood - as it always live music and friendly faces behind the bar. If you are looking to dine out, I would recommend the new Scran and Scallie in Stockbridge; we are spoilt for choice for great restaurants in Edinburgh so picking a single favourite is really hard.
Shopping
My favourite retail outlet has to be Corniche at the top of Jeffrey St. The owners, Nina and Ian, are so friendly and have an amazing range of clothing and they both have a great eye for picking things out for you that suit!
Places to visit
The top three places in Edinburgh that I would recommend for visitors to Edinburgh would be: the Royal Mile for its charm and character and not to mention some very good eateries and Edinburgh Castle, the closes, The Palace of Holyrood House, the kirks, and of course the Scottish Parliament building. The top of Arthur's Seat for the view would be a close second and I would highly recommend also having a picnic on Cramond Island at low tide.

Find out more Paul and his restaurant by visiting www.wedgwoodtherestaurant.co.uk or making a booking by calling 0131 558 8737. It is highly recommended that you make a booking well in advance to save disappointment.