My house is already on the market – what should I do now?
Topics
Restrictions on Scottish house moves were relaxed on 29th June. If your home is currently on the market, you may be wondering what that means for you and your house sale. In this article, we highlight some of the key things to be aware of. Read the full guidance on house moves from the Scottish Government.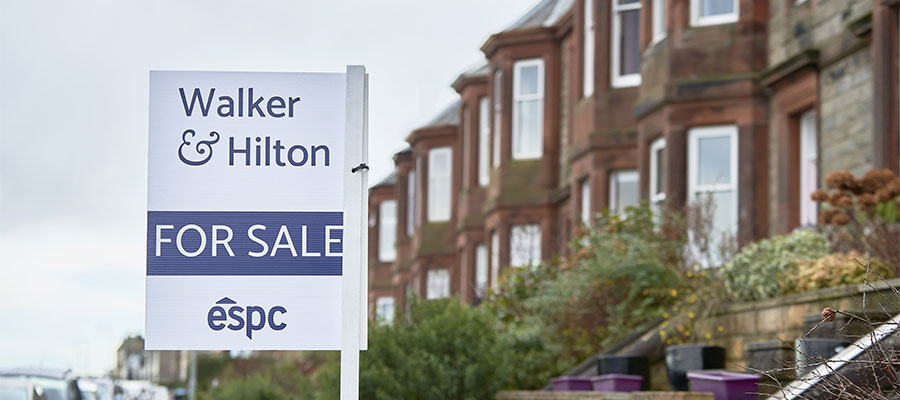 1. Speak to your solicitor estate agent
If you have any questions regarding your property sale, you should speak to your solicitor estate agent in the first instance who can advise you on what the new guidance means for you and the current market conditions.
2. Property viewings
Your agent will likely speak to you about in person property viewings. In the initial phases of lockdown, in person property viewings were advised against but the latest government guidance indicates that these can go ahead from 29th June.
There are some differences to before though as open viewings will not be permitted and all viewings must be on an appointment only basis. The Scottish Government has also advised that buyers view a property virtually in the first instance.
If you and your agent were already providing virtual viewings of the property, we advise that you continue to offer these to people before arranging a physical viewing. This will help them to decide if they are genuinely interested in the property before a physical viewing.
If you did not provide virtual viewings for your property and this is something you would be interested in, you should speak to your agent about your options.
For physical viewings, government guidance advises that all parties involved adhere to social distancing, handwashing and respiratory hygiene guidelines, and that they should consider wearing face coverings. Your agent will be able to advise you more on this and can answer any questions you may have.
Find out more about staying safe during property viewings.
3. Be prepared to be flexible
Even with the restrictions being relaxed on 29th June, you should still be prepared to be flexible and understand that some of the processes involved with selling your property may take longer than usual.
Once you've accepted an offer on a property, your solicitor will need to finalise the sale and agree a date of entry.
If you require a removal company for moving home, be aware that they are likely to be busier than usual as more property sales are completed and you should ensure you are able to get one for your agreed date of entry. You may want to consider a mid-week moving date as opposed to the traditional Friday date, as these are likely to book up faster. The removal process may also take longer than usual, and the removal company can advise you on this.
Your solicitor estate agent is available to help you at every stage of your property selling journey, from the marketing to the house move, and you should speak to them with any questions you may have.
Find out more
Find out advice for property buyers and sellers during COVID-19 and sign up to our webinar about what the latest government guidance means for the Scottish property market.
You may also be interested in...