Edinburgh born author Kirstin Innes tells us about her home life, ahead of her event with author Melinda Nadj Abonji on Saturday 15 August at the 2015 Edinburgh International Book Festival.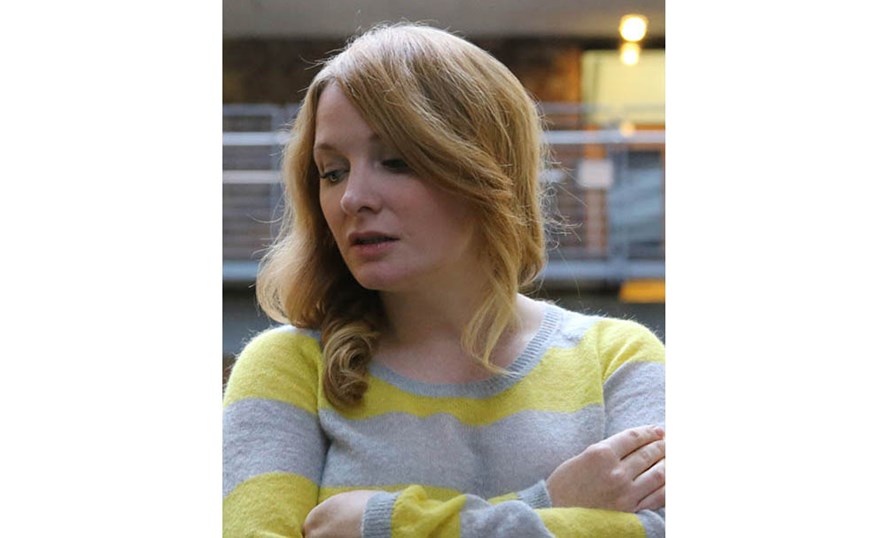 What's your earliest memory of a house?
Wrapping myself up in the long, rough curtains at my grandparents' house to hide from a relative with a scary voice. I was three; it was Christmas time.
Where would be your dream place to live?
Berlin. I spent a bit of time there when I was twenty, and fell in love with it. Possibly my favourite city in the world - it's exciting and creative and a wee bit rough around the edges.
Do you have a favourite building in Scotland?
Traquair House in Innerleithen. I first visited as a kid and I thought it was magical.
A favourite place you visited on holiday, such as a hotel or villa?
The Salmon Fishers' Bothy in Achiltibuie, where I go to write. It's a perfect, peaceful space right out on the sea, with amazing views out to the Summerisles. I start every morning when I'm there with a cup of tea on the bench out the front, looking over the beach.
How would you describe your home?
Peaceful, colourful, full of sunlight, books, pictures and love.
What's your favourite home smell?
Mint growing in the garden
What do you miss about home if you are away for a while?
The calm.
Do you have a favourite room in the house?
Our dining room, which is open-plan at the centre of the house: a big table surrounded by bookshelves, plants, a bar cart and a record player.
How are your DIY skills?
Passable with a tendancy for stressy freakouts.
When was the last time you worked on your garden?
Does picking blackcurrants count? If so, today.
Dinner at the table or in front of the TV?
Always the table, which causes a lot of grumbling in our house. I'm very strict about it. But our dining room is so nice...
What's your favourite thing to cook for the home?
We've got an amazing shop in our village selling fresh fruit, veg, meat and fish from local farms and fishermen, so lately I've been just popping in there to see what they've got. Current favourites other than that are spinach and halloumi curry or roast chicken with slightly unusual trimmings. I also like to make a huge production out of Sunday brunch... eggs, salmon, avocados, fresh bread...
Kirsten's debut novel Fishnet is out now.
For further information and tickets visit www.edbookfest.co.uk