Radio Forth DJ Grant Stott is playing the Wicked Queen in Snow White and the Seven Dwarfs, this year's panto at the King's Theatre.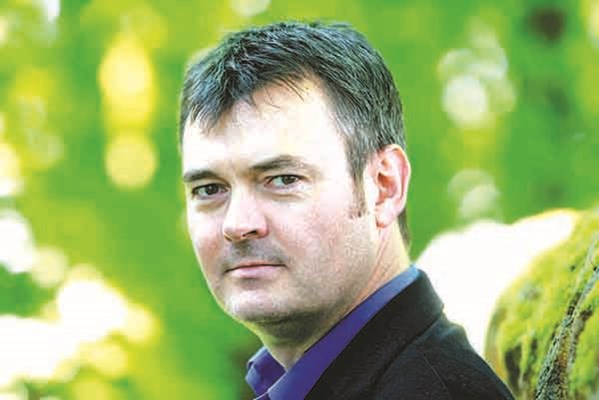 What's your earliest memory of a house?
It would have to be our second family home which was at 19 Upper Gilmore Place, Edinburgh. We moved there when I was about two. Mum and Dad ran a newsagents round the corner on Gilmore Place and had many happy years there with grandparents and Christmases etc.
Where would be your dream place to live?
As someone who is Edinburgh born and bred, I'd struggle to imagine living anywhere else other than the capital city. Although I'd love a wee hideaway in North Berwick or Fife.
Do you have a favourite building in Scotland?
I discovered Pittormie Castle outside St. Andrews last year - it's one of Scotland's best kept secrets. A stunning baronial castle which dates back to 1596 and was originally the home of the first Duke of Fife, and more recently the home of the family who owned Drambuie and is now an exclusive private members Club. Sadly, I'm not a member!
A favourite place you visited on holiday, such as a hotel or villa?
Best family holiday was a couple of years ago when we rented a huge villa in Kissimee, Florida. It had rooms for everyone and a pool which gave the kids (and us) their own space and the pool and huge living/dining area gave us ample family time too.
How would you describe your home?
A real one off. It's the only bungalow in a street of terraced houses – which we've made bigger in the years we've lived here.
What's your favourite home smell?
When there's a pot of home-made soup cooking!
What do you miss about home if you are away for a while?
Just that sense of space, comfort and security you can only get in your own home.
Do you have a favourite room in the house?
Probably the extension we put on at the back, I use it as an office/music room but it's a great social space for dining and entertaining.
How are your DIY skills?
How do I think they are or how are they actually? I have great aspirations in that department and probably have the best kept tools in Edinburgh – mostly because they're unused.
When was the last time you worked on your garden?
Over the years, I have slowly turned my garden into a zero maintenance zone. I even got one of those fake lawns – best thing ever by the way! In fact, the only part of the garden that needs tending to (apart from sweeping leaves etc) is the hedge at the back. I normally cut this twice a year but two weeks ago got someone in as I had been so busy at work. In fact the guy who came round, did it then told me to give the £50 fee to Cash for Kids! So I felt justified in not getting off my backside!
Dinner at the table or in front of the TV?
We do try and do the table at every available opportunity because we are all so busy it often is the only chance we get to sit together and catch up as a family. Although I usually treat myself to a takeaway in front of the TV once a week!
What's your favourite thing to cook for the home?
I went through a wee phase of cooking some recipes I found on TV and online but my workload has pretty much kicked all that experimenting into touch for now. I'd say of late my spaghetti with meatballs is pretty sensational – even though I do say so myself.