Artist Cat Outram, who creates etchings at Edinburgh Printmakers and exhibits regularly across the city, tells us about her home.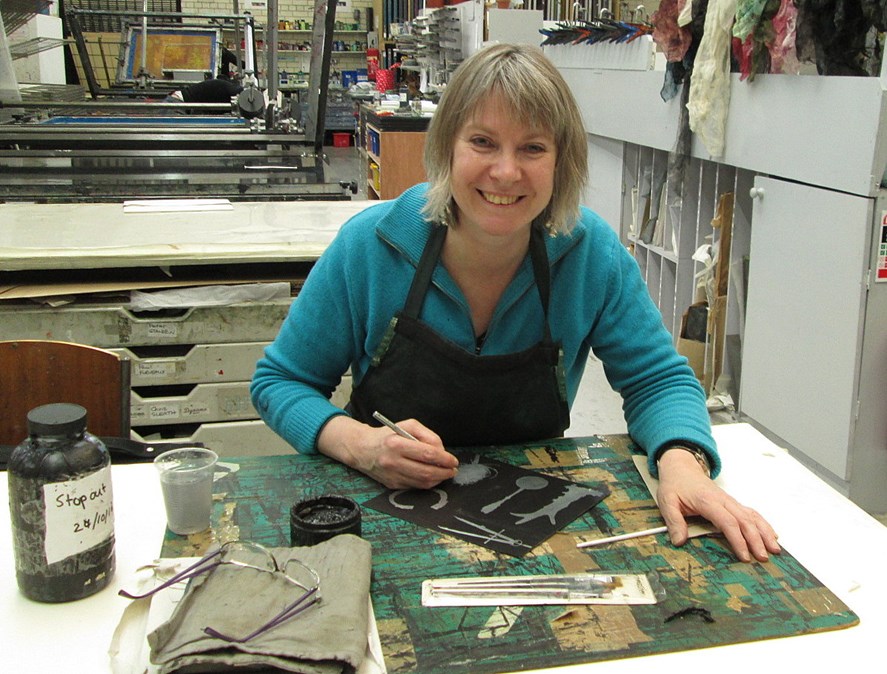 What's your earliest memory of a house?
The one we lived in when I was around five or six years old. I remember learning to cycling round the driveway.
Where would be your dream place to live?
Anywhere with a view of water.
Do you have a favourite building in Scotland?
The Stevenson lighthouses, or homes like the Fiscavaig eco home on Skye.
A favourite place you visited on holiday, such as a hotel or villa?
A friend's holiday cottage in North Berwick, with a view of the pier and the sea
How would you describe your home?
A work in progress.
What's your favourite home smell?
Dinner cooked by someone else.
What do you miss about home if you are away for a while?
Access to all my stuff.
Do you have a favourite room in the house?
The south-facing front room.
How are your DIY skills?
Basic, although I have put up shelves.
When was the last time you worked on your garden?
I don't have one.
Dinner at the table or in front of the TV?
Usually in front of the TV.
What's your favourite thing to cook for the home?
Anything baked in the oven.