Is it illegal to rent out a house without a buy-to-let mortgage?
Topics
In this article, our team from ESPC Mortgages advises whether you need a buy-to-let mortgage to rent out a property. If you are looking to enter the buy-to-let market, find out more about buy-to-let mortgages.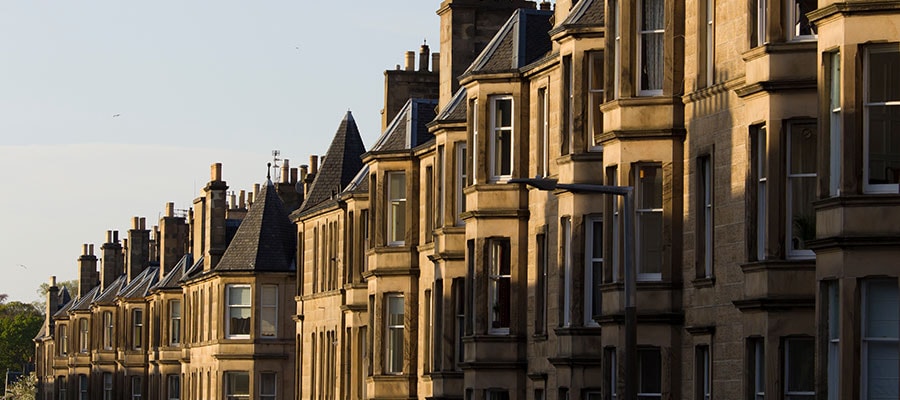 It is legal to rent a property with no buy-to-let mortgage only if you own the property outright already or are a cash purchaser. However, if you do need a mortgage, then you have to be entirely honest with the lender as to what your intentions are for the property.
Residential versus buy-to-let mortgages
Residential mortgages are less expensive and require lower deposits than buy-to-let mortgages. This is because lenders assess a buy-to-let mortgage as a greater risk, simply because that the property will be rented out rather than being owner-occupied.
It therefore stands that if you do need a mortgage to assist with a buy-to-let purchase then that mortgage needs to be a buy-to-let mortgage.
Consent to let
There are certain situations when a homeowner may find that they wish to rent out their domestic property for a period of time after they have lived in it. It might be that they wish to move in with a partner or are relocating for some time due to work commitments or are even moving abroad with family but aren't ready to sell their home.
In these circumstances, lenders may consider giving a 'Consent To Let' or 'Permission To Let' after a period of time. This essentially means that the lender agrees for the homeowner to let out the property for a period of time, usually until the end of any current tie-in period. Each application would be individually assessed and agreed subject to its own merits and the lender's own terms and conditions at that time.
Certain lenders may charge an administration fee in this regard. Some other lenders can also impose an interest rate levy. At the end of any tie-in period, most lenders would want the mortgage converted to a buy-to-let mortgage if the property is still being rented.
ESPC Mortgages
ESPC mortgages offer expert independent mortgage advice in Edinburgh. Whether you are looking for first time buyer mortgage advice, are interested in finding out more about buy-to-let mortgages or would like to remortgage, get in touch with the team on fsenquiries@espc.com or 0131 253 2920. 
ESPC Lettings
ESPC Lettings is a letting agent based in Edinburgh. If you're interested in entering the buy-to-let market, the team can offer expert advice on your buy-to-let properties and portfolio and provide advice and a fully managed property service for landlords. Get in touch with the team on landlord@espc.com or 0131 253 2847 to find out more.
The information contained in this article is provided in good faith. Whilst every care has been taken in the preparation of the information, no responsibility is accepted for any errors which, despite our precautions, it may contain. No individual mortgage advice is given, nor intended to be given in this article.
Buy-to-let mortgages are not regulated by Financial Conduct Authority and not covered by the Financial Services Compensation Scheme. They are however supervised, and applicants can complain to the Financial Ombudsman Service if they feel they have not been properly advised.
The initial consultation with an adviser is free and without obligation. Thereafter, ESPC Mortgages charges for mortgage advice are usually £350 (£295 for first time buyers). YOUR HOME MAY BE REPOSSESSED IF YOU DO NOT KEEP UP REPAYMENTS ON A MORTGAGE OR OTHER LOANS SECURED AGAINST IT.
ESPC (UK) Ltd is an Appointed Representative of Lyncombe Consultants Ltd which is authorised and regulated by the Financial Conduct Authority.