Interior design trends: New Nordic
Topics
Bring Hygge into your home with this twist on Scandi style.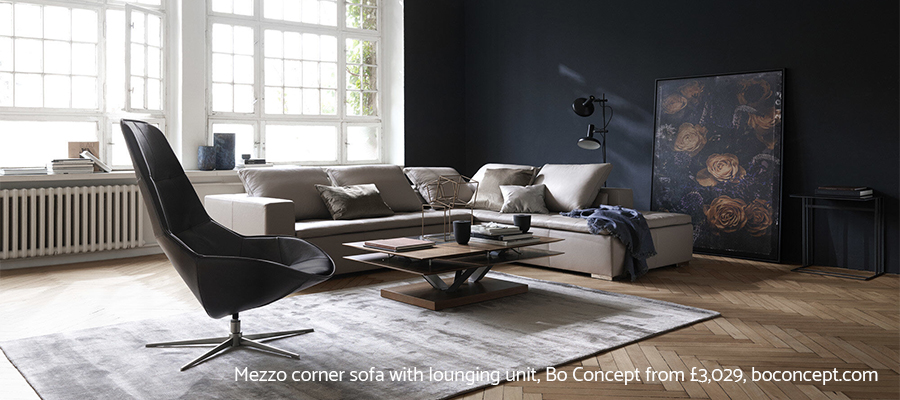 Scandi style
Scandinavian design or 'Scandi style' has been one of the most popular trends since its evolution in the 1930s and is known for its neutral colours and simplicity. However, a new twist on the minimalistic style has emerged recently in the form of New Nordic. With bold colours, statement furniture and textured accessories, new Nordic combines nature and aesthetics to truly bring the home to life.
New Nordic versus Scandi Style
New Nordic design is all about colour. While traditional Scandi style is defined by its minimalistic colours, in new Nordic, the colour palette has evolved, and bolder hues are now being used to add warmth to spaces.
From burnt oranges and blush pinks to darker, earthier colours such as deep blues and forest greens, these colours are inspired by nature and Nordic winter landscapes. The deep and muted tones add just the right amount of colour to scandi homes, while keeping spaces stylish and clean.
Jennifer Wilson, a Stylist from Edinburgh's local Danish design company Bo Concept, shared her thoughts on the changing trends in Scandi style: "We have definitely seen a shift in what we understand as the 'Scandi' style. As the trend grows in popularity, the style deepens. Colour and materials become darker. Tones of blue, green, light caramel and dusty rose are must-have colours."
Scandinavian furniture
In all Scandi furniture, comfortability is key. Designs are practical and usually crafted from natural materials, for example wood has always been a predominant furniture choice in Scandi style homes.
White pine and beechwood are favourites for new Nordic style, as these lighter woods complement the darker, moodier colour palette. Rustic looks of brass and soft leather furnishings offer essential style, comfort and functionality and dark, statement pieces add character and wintery vibes to Scandi rooms.
Home accessories
As colours deepen and furniture makes a statement, the final twist in new Nordic design comes from accessories. From textured throws to a mix of ceramic, wooden and silver décor, many new Nordic accessories are inspired by nature.
Raw materials such as sheepskin, wool and mohair are often used for cushions, throws and rugs, and layering these textures creates a warm and cosy atmosphere. Geometric prints are becoming increasingly popular for carpets and rugs, and houseplants are great for adding a natural living element of beauty and colour.
Hygge
Filled with Hygge (the Scandinavian 'art of cosiness'), new Nordic is the perfect balance of bold colour, warm textures and natural materials, without losing the timeless key elements of beauty and simplicity from traditional Scandinavian style.
Premier Living
This article originally appeared in the autumn/winter 2019/2020 issue of Premier Living magazine, ESPC's bi-annual guide to home design trends and luxury homes. Get your copy at our Information Centre or read it online.
You also may be interested in...
• What is broken plan living?
• Spa bathrooms: how to create your own personal haven of relaxation
• Premier Living magazine