Getting fit for free in Edinburgh
Topics
From running in the Pentland hills to free yoga classes, Edinburgh is the perfect city to discover your inner fitness enthusiast.
Having lived in Edinburgh for the last four years I love the fact that I am always discovering new ways to get active and enjoy our beautiful city. Here are some of my top picks of ways to get sweaty and without spending a penny!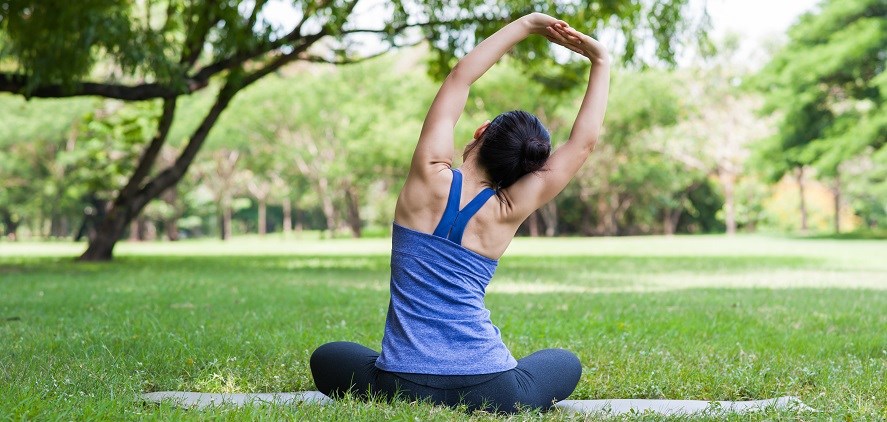 Project Awesome Edinburgh
Now I may be biased as I help run this organisation, however I truly believe that Project Awesome is the best fitness party you're going to find at 6.30am on a Wednesday morning. If you can brave the early, start Project Awesome offers a completely free all-inclusive workout that focuses on getting people out, active and having fun. Originally established in London, Project Awesome's aim is to spread their positive vibes throughout the UK. Prepare yourself for lots of loud music, high-fives and a burpee or two. Plus, you get to enjoy incredible views from either Calton Hill or across Princes Street Garden from the Mound.
Adventure up Arthur's Seat
Not many cities can offer an extinct volcano to explore, let alone right in the middle of town! Whether you're a walker or keen runner, Arthur's Seat offers great trails without even having to leave the confines of the city. Why not head up and watch the sunset? But be sure to take a torch with you because the route down can be a bit of a scrabble.
Lose yourself in the Pentland hills
Surrounded by beauty in the incredible Pentland Hills, you'd struggle to believe Edinburgh city centre is only a 30 minute bus journey away. Whether you fancy a hike, run or cycle, the Pentland Hills are the perfect day out. There's plenty routes to explore, but my favourite places to start from are either Bonaly, the Hillend Ski Centre or Flotterstone car park. Why not take a packed lunch and chill out at the top of Turnhouse? Or stop for a well-deserved coffee at the Flotterstone Inn? The Pentland Hills also offer something special that the city can't - incredible peace and quiet. Lose yourself in the hills and the sound of your own footsteps.
Free yoga at Lululemon
Whether you are a yoga pro or you've never done a downward dog before, Lululemon on George Street opens its doors for a free one hour yoga class every Sunday at 10am. The classes are led by different teachers each week, so it gives you the perfect opportunity to try out lots of different styles of yoga. Although the money you save on paying for a yoga class may end up spent on some snazzy new workout gear! The sessions are pretty popular so make sure you turn up for 9.45am to secure your place.
Explore Edinburgh's cycle paths
Having lived in Broughton for many years and trained for a marathon whilst being there, I've explored many of the local cycle paths. If you're looking to run or cycle without the worry of traffic or busy streets, then the cycle paths are the perfect place to go. Starting on Broughton Street you can end up at Inverleith park, Crammond or even all the way out to Portobello. Top tip for those longer runs or cycles, there's a public toilet at Crammond and also a café to grab that after workout treat!
Unleash your inner child at Inverleith Park
When was the last time you gave monkey bars a go or leap frogging over wooden poles? Inverleith Park has a permanent, purpose built obstacle course which hugs the boundaries of one side of the park. Why not get some friends together and give it a go? It's sure to bring a laugh or two and get you sweaty in the meantime. Plus who doesn't love monkeying around?
Edinburgh and its surrounding areas have so much to offer. If I could give one bit of advice it would be to put on your trainers, get out there and explore!
If you would like to find out more from Abby on getting fit in Edinburgh, then check out her blog abbyadventures.co.uk