ESPC and Fringe by the Sea
Topics
ESPC is proud to support Fringe by the Sea

Featured performer
Lucy Porter has been a huge hit with comedy audiences up and down the country for over ten years with her distinctive, bouncy, feel-good comedy.
She has continued to travel internationally with her stand-up - taking in the Far East and including shows in Hong Kong, Bangkok, Macau, Manila, Switzerland and Paris.
Lucy will be performing during the Fringe by the Sea this August and she took some time to answer a quick fire interview by ESPC Media Relations consultant and ESPC Paper Editor, Lisa Venter…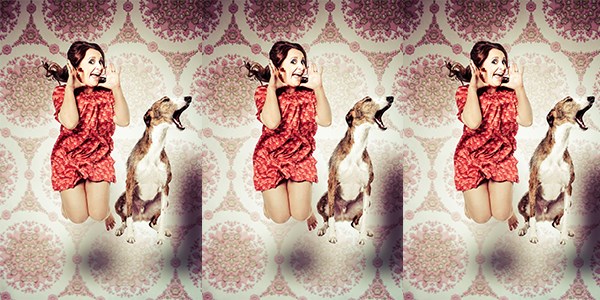 Quick fire Q&A
Lisa: What is your favourite aspect of being a comedian?
Lucy: It's hard to beat the massive adrenaline rush you get every time you step on stage. Everyone always says that you have to be brave to be a stand-up, but when you make a roomful of people laugh it's the best feeling in the world.
Of course, if it goes badly and you don't make them laugh it's horrific, but that fear is where the addictive adrenaline rush comes from.
Lisa: Can you tell us why you are in Scotland in the beginning of August?
Lucy: I am returning to the Edinburgh festival. I've been coming to the Fringe since I was 18, and I am 40 now.
I've only missed two years, due to pregnancy so I had a good excuse. The Fringe is just as addictive as stand-up.
Lisa: Can you tell us why you like East Central Scotland?
Lucy: I hadn't visited at all until I came to Edinburgh for the festival, and I had the best month of my life. I've been lucky enough to travel all over Scotland for work now, and I've always had a warm welcome, all the way up to Inverness.
I find the landscape and the people to be the most exciting in the world. I also have an unhealthy love for tablet.
Lisa: If you were to live in Scotland, where would be your ideal post code/town to live in and why?
Lucy: I will have to say North Berwick; although I'm not sure I could afford it. It's such a beautiful spot. I love the hustle and bustle of the fringe, but I always try to get a day out during August walking on the stunning sandy beach to clear my head.
Now that I've got two children in tow, it's even nicer to get to the sea. They're already keen twitchers, so I'm sure they'll love all the bird watching opportunities.
Lisa: What makes a house a home to you?
Lucy: A kitchen that you can sit in. We live in a tiny flat in London, but there's room for us all to sit in the kitchen for our meals, and I love that.
My mum and dad and my sisters always ate together and I fondly remember the dinner table as a place where we could all have a really good argument. It would be really nice to replicate that with my kids.
Lisa: Do you prefer older traditional houses or more modern 'new build' style ones and why?
Lucy: They both have their charms. I'm more concerned with comfort than aesthetics these days. I used to live in a really beautiful flat but it had no central heating. Equally I lived in a really unappealing modern maisonette, it was comfy though and in a nice area where we looked onto much prettier houses.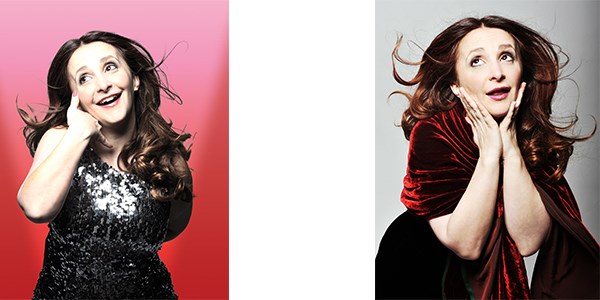 Fringe by the Sea, explained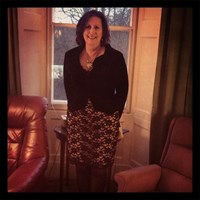 Jane Thompson, organiser alongside John Shaw for Fringe by the sea, shares a little about this local event and the value that it brings to North Berwick.
The idea behind Fringe by the Sea was to capitalise on all the visitors arriving in Edinburgh for the Festival and to encourage them to spend a day at the seaside enjoying some fish and chips and Luca's ice cream as still getting the chance to see a few shows.
The first year we borrowed the marquee from the Yacht Club and put it on the grass outside the Seabird Centre. We were blown away by the enthusiasm of everybody and realised there was an appetite for our event.
We decided to bring in a Spiegel tent and erect it in the harbour area which immediately gave our festival more kudos.
Now we have around 70 shows this year with something for everyone with music, comedy, dance, theatre, film, books and even a day dedicated to the culinary arts for the day with talks and demonstrations. As this is Year of Natural Scotland we are celebrating our glorious coastline and historical past with a Beach Day.
We will be having walks with rangers, performance archaeology (a first at any festival) and fun on the beach with a daylong extravaganza of North Berwick past and present with loads of fun and activity on both the west and east bays. North Berwick is a beautiful seaside town buzzing with activity and community involvement.
One of the main reasons Fringe by the Sea works so well in North Berwick is the involvement from everyone in the community – all our volunteers who do an amazing job stewarding all the events each year, the businesses who get involved in sponsorship without which we could not do this and the shopkeepers who run an Art Trail (this year it is a Nature Trail) and all the restaurants and accommodation providers who get involved and help promote the event.
I think it is very important for events like this to be taking place in smaller towns throughout Scotland.   It helps the local communities and adds a lot of value to the visitor's experience.
It is vital that people embrace arts and culture and I get such a kick out of seeing everyone having such a good time in our Spiegel tents.