Purchasing your dream home in North Berwick
Topics
Sea side living could be just the thing for you.
Much has been said, written and sung on why we love to be beside the seaside and a recent report from the Bank of Scotland confirms that the housing market for Scotland's coastal towns continues to thrive. Nitesh Patel, housing economist at the Bank of Scotland says "Seaside towns are highly popular places to live…as they offer a unique lifestyle with a typically high quality of life and a healthy environment".
Edward A. Danks, partner at ESPC member Paris Steele W.S., looks at living in the seaside town North Berwick.
About North Berwick
North Berwick, with excellent schools and local facilities, long sandy beaches and a vibrant town centre was declared Scotland's most expensive seaside town with an average house price of £327,518.
So how do you buy your dream home in a property hot spot?
Here are some top tips:
Start with the facts
What's essential? What's desirable? List the features you must have, would like to have, definitely don't want and would prefer not to have. Your goal is to find the right home for you or your family.

Research your market
Be proactive. Register on mailing lists and keep in regular contact with local estate agents. This will ensure you are first to know about properties coming to the market. View as many properties as possible.
Pay attention to detail
Take in as much as possible about each property. Consider making notes and taking pictures. Perhaps take someone you trust with you and ask them for an honest opinion. Don't be afraid to ask questions about the property. Be aware of selling tricks. View everything with as critical an eye as possible.
Remember your budget
The house you can afford may ultimately depend on what the banks will lend you.  This will depend on your income, your credit history, your deposit and a veritable host of other factors. Confirm your funding before you begin your house hunt.
Making your offer
Instruct a local ESPC solicitor to note interest on your behalf and discuss your offer. Review recent price comparisons with your solicitor and don't be tempted to overstretch yourself financially even when emotions may be clouding your judgement.
Don't rush
Remember that new houses come onto the market regularly. Don't be rushed into buying the first property you see. Seek advice from a local agent and purchase when you are sure that you have found the property for you.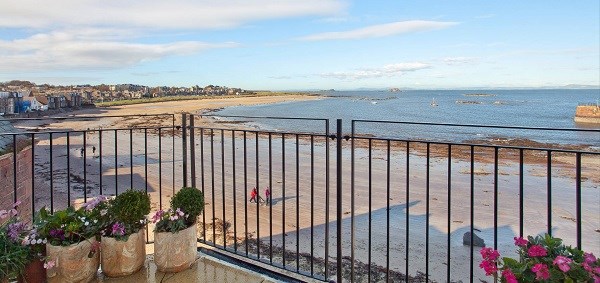 About the author
Edward A Danks is a Partner at Paris Steele W.S, Solicitors and Estate Agents, 35 Westgate, North Berwick, EH39 4AG. He has a particular focus on the residential housing market in North Berwick and throughout East Lothian.