What is a closing date and what does it mean for you?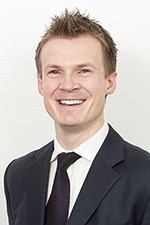 A Closing Date tends to be set when a property seller has received more than one note of Interest on their property.
Robert Carroll, Managing Director of ESPC Member Firm mov8, looks at what setting a Closing Date means for buyers and sellers.
A sellers' perspective
When a seller has various parties interested in the property they can set a Closing Date; a specific time and date for all interested buyers to submit their best offer. From the sellers' point of view it means that they can hopefully achieve the best price possible for their property, and the element of competition amongst the potential buyers does tend to ensure that this happens.

The buyer's point of view
From the buyer's point of view, however, it can be extremely frustrating: they don't want to pay over the odds, but by exercising that self-restraint they can miss out on many properties that would be their ideal home because someone else is prepared to pay over the odds.
Many couples, looking to move up the ladder, find themselves trying to move from a flat, or two flats, to a house. The problem is that they are trying to sell in a market where there are currently more sellers than buyers and then buy in a part of the market that, in Edinburgh, suffers from high demand and a lack of supply. It's no wonder that many couples miss out.
Then, of course, there is the added pressure of having to find a new home in a short period of time, often only a few weeks, after agreeing a sale on your existing home. It's incredibly frustrating for buyers in that part of the market. The market for family homes is perennially popular, regardless of what's been happening in the rest of the property market in the last few years. But there are ways that you can reduce that frustration caused by losing out at closing dates.

Robert's top tips
Avoid 'Offers Over' if you don't want to be sucked into a bidding war. These terms are set by estate agents to generate as much interest around the property as possible. If it looks very reasonably priced or under-priced, there will be several other people who think the same thing and this will attract several bidders.

Look where the crowd is going and head the other direction! Instead of looking at beautifully presented properties that are bound to attract a lot of interest, look for ones that have been on the market for a wee while or aren't as easy on the eye. Don't be seduced by glossy photographs and brochures: most buyers are. Use your imagination to see the potential in the property and if you like it, submit an offer. Yours may well be the only offer the seller has received, with most other buyers drawn to the other properties that look good in photos and appear to have the most attractive asking price.

Stick in there! It's a frustrating part of the market to be buying in as demand outstrips supply. However, if you put in place the strategies above then you hopefully will have a bit of luck and at the very least avoid the scenario that you understandably find very frustrating.
About the author
Robert Carroll is the Managing Director of mov8 Real Estate, Estate Agents and Solicitors. He qualified as a solicitor in 2004 after a traineeship at Maclay Murray and Spens. Robert writes for the ESPC Paper as a property expert. Read more of the blog posts that Robert has written for ESPC: