Are 90% mortgages available now?
Topics
Wondering if you can get a 90% loan-to-value (LTV) mortgage and buy a house with a 10% deposit? In this article, we look at whether this is possible at the moment.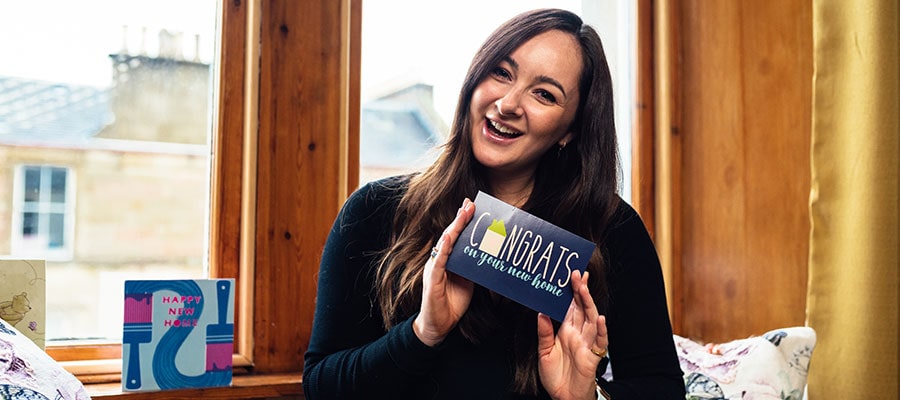 Before the COVID-19 pandemic, 95% mortgages in the UK were relatively commonplace, meaning you could be eligible for a mortgage with just a 5% deposit. However, the impact of Coronavirus caused many lenders to raise their minimum deposit level to around 15%.
While some lenders offered 10% deposit mortgages when the Scottish property market reopened last June following the spring lockdown, they were few and far between. This meant they were often saturated by demand and would quickly withdraw the product.
Saving a 15% deposit was obviously tricky for many home buyers, particularly first time buyers. Many people have been wondering when more lenders will start to offer 90% LTV mortgages again – find out the answers to your questions about 10% deposit mortgages below.
Can I get a mortgage with a 10% deposit now?
The short answer is possibly. The experts at ESPC Mortgages have revealed that there is now a decent number of main lenders offering 90% mortgages, which is a positive change compared to the summer and autumn months of 2020.
However, there are stricter criteria for many of these 10% deposit mortgages, which brings us to…
What criteria do I need to meet to be eligible for a 90% mortgage?
While a greater of number of lenders are offering 10% deposit mortgages, there are generally stricter eligibility requirements, including a higher credit rating.
You can boost your credit rating by using a credit card for certain payments and paying it off before the deadline every month, good financial habits and ensuring that, if you move house, you register at the new address with all your credit details – and don't forget about the electoral roll.
Certain 90% LTV products are only available on houses rather than flats, which can limit options for some buyers. However, there are some options for flats as well.
In some cases for 10% deposit mortgages, the maximum potential borrowing amount will be reduced slightly as well.
Another thing lenders may look for in applicants for 90% LTV mortgages is a reasonable length of time in your current job and address, but this isn't essential.
The team at ESPC Mortgages has processed several 90% mortgage applications in recent months. If you're interested in whether you might be eligible, speak to one of our independent mortgage advisers.
What does loan-to-value (LTV) mean and why is it important?
When we refer to 90% mortgages, this percentage amount is the loan-to-value. This means that the mortgage lender will lend borrowers up to 90% of the Home Report valuation or purchase price, whichever is lower.
This is important because it means if you choose to bid over the Home Report valuation, then you will have to budget for this in addition to your deposit.
For example, if a property is valued at £200,000, and you choose to bid £210,000 in order to secure the property, you will need a 10% deposit of £20,000 as well as an extra £10,000 to bid over the valuation. This means you would need £30,000 in total.
Do you need to be a first time buyer to get a 90% mortgage?
The increase in availability of 10% deposit mortgages will be particularly good news to first time buyers, as saving a 15% house deposit can be very challenging.
However, you don't necessarily need to be a first time buyer to be eligible for a 90% LTV mortgage. Some lenders are offering the product to eligible home movers as well.
If you are a home mover and considering a 90% mortgage, it's worth speaking to an independent mortgage adviser to discuss options and eligibility.
Can I get a 95% LTV mortgage?
Before the Coronavirus pandemic, 5% deposit mortgages were relatively commonplace. However, due to the impacts of the COVID-19 crisis in the UK, lenders stopped offering these products.
However, the mortgage guarantee scheme announced by the UK Government means it is likely 95% mortgages will start to become more available from April 2021. 
If you have a 5% deposit, you may also be able to use Scotland's First Home Fund or LIFT scheme to boost your deposit so that you are eligible for a mortgage. The First Home Fund is currently paused for applications but will reopen at the start of April.
How do I apply for a 10% deposit mortgage?
If you're interested in getting a 10% deposit mortgage, you should start by speaking to an independent mortgage adviser who can discuss options and eligibility, and guide you through the whole mortgage process.
ESPC Mortgages is a team of independent mortgage advisers with a wealth of experience. We can advise you on mortgage options and deposits – get in touch on fsenquiries@espc.com or 0131 253 2920.
Find out more about the process of buying a house in Scotland, and advice for property buyers and sellers during COVID-19. You can also check out our first time buyer hub. 
You may also be interested in...
The information contained in this article is provided in good faith. Whilst every care has been taken in the preparation of the information, no responsibility is accepted for any errors which, despite our precautions, it may contain.
The initial consultation with an adviser is free and without obligation. Thereafter, ESPC Mortgages charges for mortgage advice are usually £350 (£295 for first-time buyers). YOUR HOME MAY BE REPOSSESSED IF YOU DO NOT KEEP UP REPAYMENTS ON A MORTGAGE OR OTHER LOANS SECURED AGAINST IT.
ESPC (UK) Ltd is an Appointed Representative of Lyncombe Consultants Ltd which is authorised and regulated by the Financial Conduct Authority.