Advice for first time buyers
Topics
Ivan Ralph, senior partner at McEwan Fraser Legal, advises on what every first time buyer needs to know.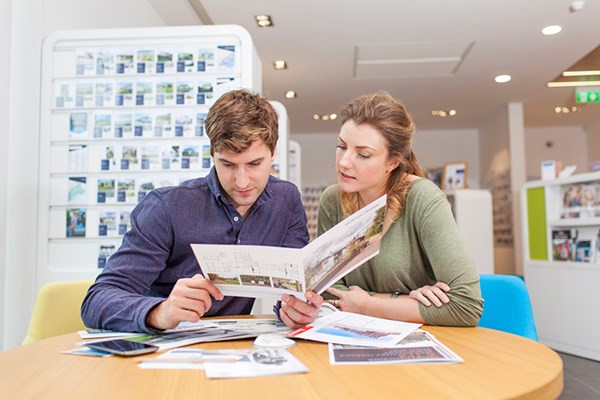 Daunting, terrifying, confusing.
That's how the prospect of buying your first home can seem - if you don't do a bit of homework and seek out the best professional advice possible.
However, if you do take the correct steps, the whole process can become enjoyable and memorable as you move towards picking up the keys to your new own home.
All buyers, whether those just embarking on the property ladder or those with a lifetime of experience, face many of the same common hurdles. But for first timers there are some key areas which cannot be overlooked.
The first and most important consideration is to make sure you have sufficient funds behind you to secure a deposit to allow you to buy your dream property - otherwise the experience can be difficult before you even start.
Of crucial importance is evidence that you can and have saved substantial funds - and the sooner you start putting money away the sooner you will be able to buy.
A larger deposit also enables you to secure better mortgage deals. Recent research carried out by Aviva has revealed that 70% of first time buyers underestimate the overall costs of getting their foot onto the property ladder, with the average first time buyer under-budgeting by £6,481.
The research also threw up some other interesting results and revealed first time buyers in Scotland spend the shortest time saving up - three years on average.
While saving, you must not forget to set aside enough funds to cover additional fees for solicitors and other fees, removal costs, home furnishings and any decorative work that might be required.
Picking the right mortgage is of major importance as you could be selecting a deal which can last for years. If you make the wrong choice it can cost large amounts of money over a lengthy period.
Examine the market and take expert advice from advisers who can guide you and find a product that suits your requirements and your budget while offering flexibility.
The mortgage maze can be very confusing for those new to it. You will have massive options to choose from including fixed rate deals and those with variable rates.
Basically, if you want to know exactly how much you will need for each monthly payment, fixed-rate might be best for you as the payments will not change for the set period, regardless of base rate rises.
If you want low rates you might be able to take advantage of a variable rate. However, you must remember that as, when and if the interest rates rise, your monthly payments will increase too.
The type of house you decide to buy is important too. New build homes need less maintenance but sometimes they come with packages that include kitchen appliances which go on to your mortgage. Often you can buy these cheaper from savings.
Before you start looking at property listings, make sure to speak to whoever is going to arrange your mortgage. Agree a budget with your lender, and have them agree how much they are willing to lend you – this is called your 'decision in principle' or 'agreement in principle'.
This will help you decide on a maximum purchase price and ensure that you can find a home that you love within your budget. It will also help to speed up the buying process if you want to put in an offer and move in a hurry.
You can find more information on buying property for the first time here.