Get to know the team here at ESPC Lettings a little bit better. we are here to help with all your lettings enquiries. 
We are an extremely motivated team here at ESPC Lettings and we are passionate about the Edinburgh rental market and offering fantastic customer support. Meet the team now!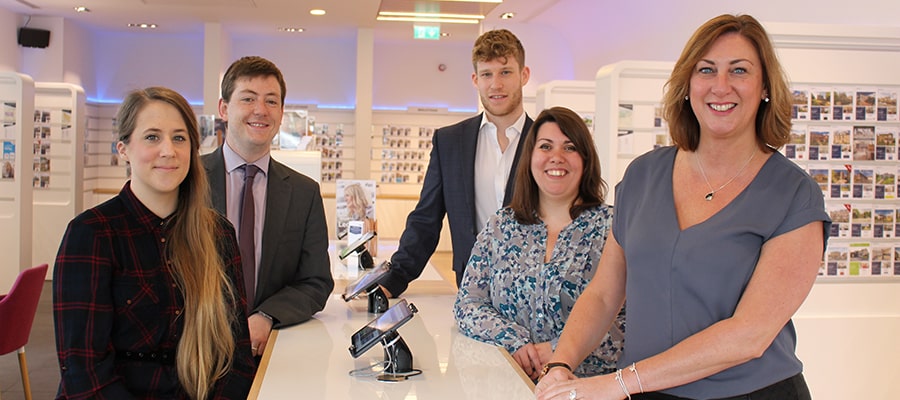 Nicky Lloyd – Head of ESPC Lettings
Nicky oversees the lettings team and is on hand to offer expert advice on the buy-to-let rental market. 
Rachel Whale – Senior Property Manager
Our senior property manager Rachel is responsible for the day to day management of our portfolio of managed properties, including the ongoing management of tenancies, handing notices, re-marketing properties and inspections. Rachel has been with ESPC Lettings since 2016 and is always keen to stay up to date with the ever-changing regulations landlords face, she has recently completed the CHI level 3 certificate of letting and managing residential property. 
Amy Kilpatrick - Lettings Negotiator
Amy carries out our property viewings ensuring we obtain quality tenants in the quickest time possible. She also handles the application, referencing and lease processes. 
Myles Cleghorn - Property Manager
Myles is responsible for coordinating repairs and maintenance to ensure value for money for our clients and minimal inconvenience to our tenants. He ensures a smooth handover of the property both at the start and the end of a tenancy, as well as handling deposit returns. 
Cameron Orr
Cameron looks after the administration side of things and provides excellent support to the whole lettings team. 
We offer free expert advice on all matters related to the rental market. So if you have any questions, please get in touch. 
Find us at ESPC Property Information Centre, 107 George Street, Edinburgh, EH2 3ES. 
Email us at lettings@espclettings.com
Give us a call on 0131 253 2847.