Get to know the team here at ESPC Lettings a little bit better. we are here to help with all your lettings enquiries. All you need is ESPC.
We are an extremely motivated team here at ESPC Lettings and we are passionate about the Edinburgh rental market and offering fantastic customer support. Meet the team now!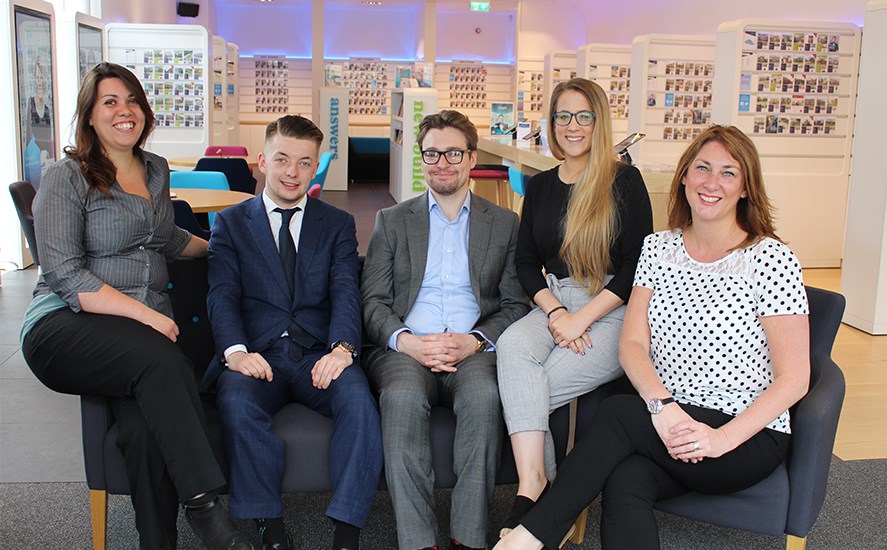 Left to right: Rachel Whale, Johnie Day, Zach Blaikie, Amy Kilpatrick and Nicky Lloyd.
Nicky Lloyd – head of lettings
Nicky helps investors with buy-to-let enquiries and assists landlords to take advantage of the excellent ESPC Lettings management services on offer.
Rachel Whale – senior property manager
Our property manager Rachel is responsible for the effective marketing of our properties and ensuring that tenants pass the relevant checks. She also manages lease renewals and move outs to ensure a smooth process for all parties involved.
Amy Kilpatrick - assistant property manager
With her engaging personality, Amy works to let properties out in a speedy manner and provides feedback to landlords and tenants on the marketing process.